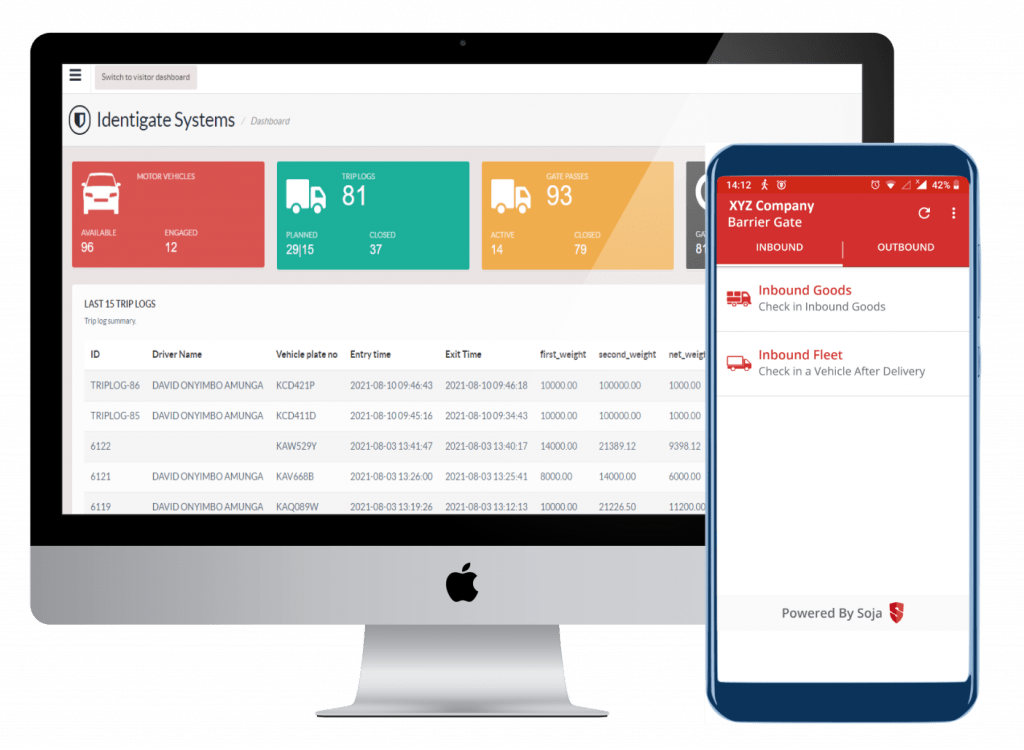 Streamline Your Inbound and Outbound Logistics Processes
Inbound and Outbound Logistics is a key process that drives the business productivity. In spite of its importance, gaps exist in data collection at entry and exit points. Manual processing is prevalent at this stage leading to high costs, Ineffective KPI Measurement, High Risks and Gaps in Performance Efficiency.
We are bridging the gap with the innovative and fully contactless mobile and web platform that leverages on capabilities available on SOJA VMS Platform.
This is a tool targeted at manufacturing, logistics and supply chain customers that are keen to automate, increase efficiency and measure turnaround time of the Inbound and outbound logistics processes.
This is a specialised Bespoke Solution and Tool for our Enterprise Customers in the manufacturing and Logistics Sector. Contact us for Details