Powerful Guard Tour Solutions For Lone Workers and Security Companies
QR-Patrol is an online guard tour and patrol monitoring system which helps security companies worldwide manage and monitor the patrols of their guards
GPS data of any recorded event (incident, multimedia, patrol tour etc)
Real-Time Alerts Tracking
Send immediate alerts to the monitoring center via sms or e-mail.
Eliminate the need of physical presencein guards territory.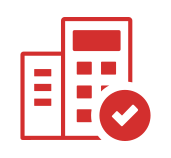 Companies
Companies are able to meet their clients demands and increase their reliability level. Every guard tour is verified and any promised service is met or unaccomplished.
Lone Workers
Lone workers are not Lone any more! They can send alerts and ask for immediate actions. The monitoring center will define the actions to be taken to increase Lone Workers protection.
Clients are informed and engaged in real time in the monitoring process by e-mail alerts. They can be informed about incidents in real time and keep remote control on any guard tour.