Events Management Simplified
2022 was a very innovative year for identigate. We managed to rebrand our events management system from, Soja. events to EventsOs

EventsOs is not your typical event management platform; it includes over (6) online tools to meet your every need, including online event registration, guest list management, CRM, online communication, RSVP, and guest check-in processes, as well as a separate application that can help event planners track leads of potential clients and engagements after the event.
Additional feature in the pipeline include the ability to book and schedule B2B meeting directly from the app.
Event planners and organizers can now create, publish, and collect online registrations, as well as view real-time registration and attendance statistics.
In addition, EventsOs can manage check-in and badge printing both online and offline, and it can allow your guests to self-register.
Save your guests' check-in time by emailing them PDF copies of their automated tickets or badges upon registration confirmation by use of the custom notification emails tool.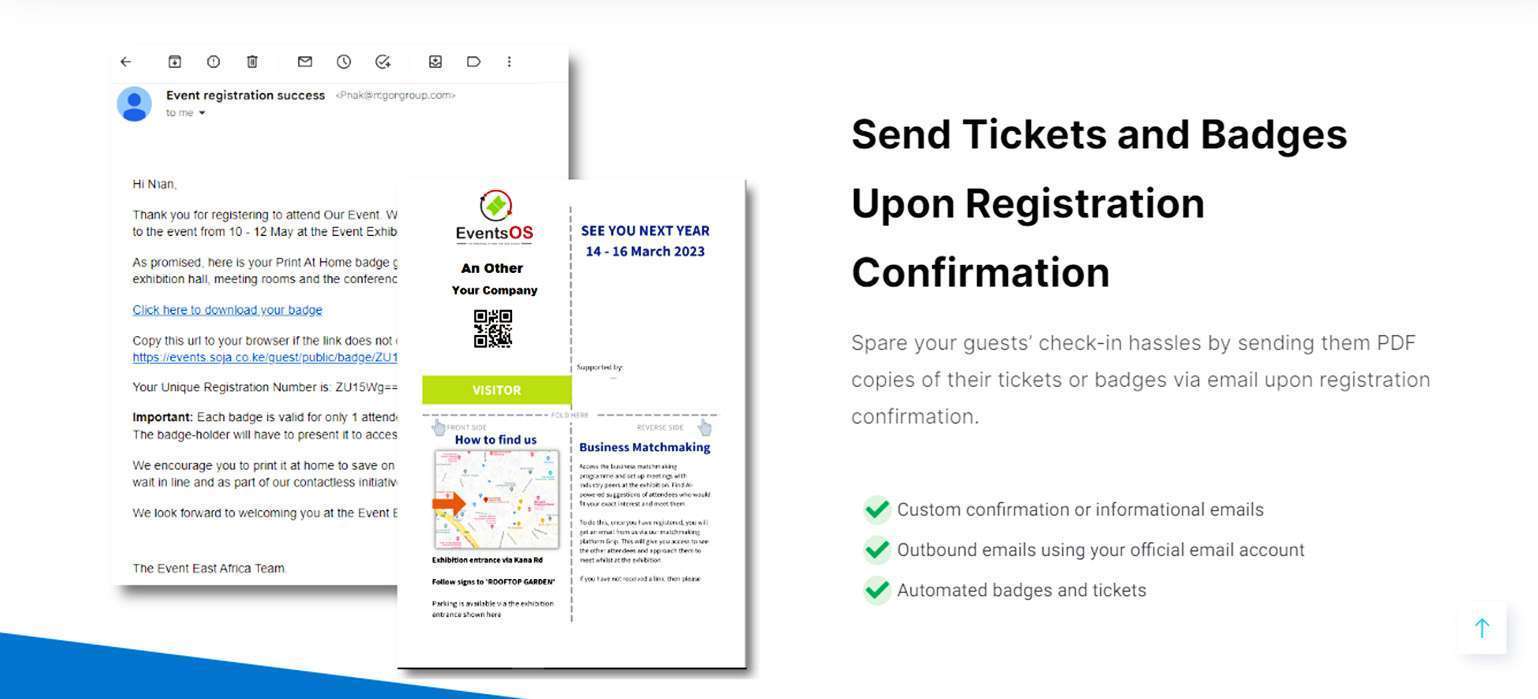 Exhibitors can now take advantage of the eventsOS lead retrieval app a useful and valuable tool to collect valuable leads and contacts by scanning visitor badges and collecting leads right from their own devices.
EventsOs has your back with its perfectly synchronized desktop and mobile applications.
With EventsOs EMS, event management is smooth sailing. Global event companies have already tried the EMS and approved it.
Read a Case study of one of our clients who has benefited majorly from EventsOS
What are you waiting for? Visit our website and book a free EMS Demo!
It's said that planning an event is hard. We say it shouldn't be.